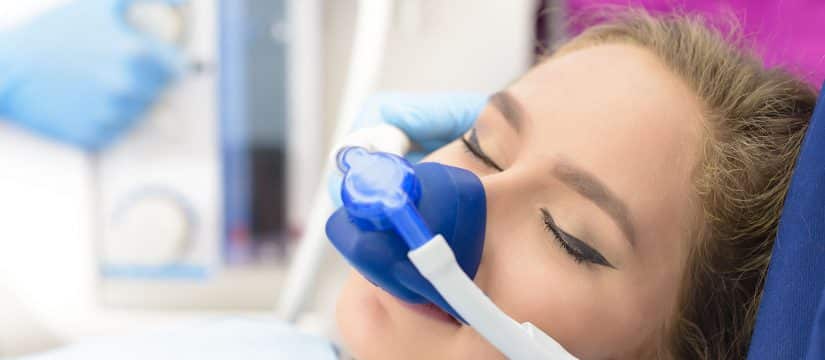 We take patient comfort seriously and want to provide the most positive dental experience possible for our patients using technological advances in dentistry. Resources we use to achieve maximum patient comfort are nitrous oxide and oral conscious sedation.
Nitrous oxide, commonly known as "laughing gas", is good for patients who prefer to feel more relaxed during dental treatment. Nitrous oxide has little to no side effects. The patient can drive after receiving nitrous oxide, and is fine to go about their normal day when the appointment is finished.
Oral conscious sedation is as simple as taking a pill. It is good for patients who are "gaggers", difficult to numb, are nervous about dental treatment, or are unable to come in for multiple appointments. This form of sedation allows for the patient to be so comfortable that we are able to complete multiple dental procedures in one stress-free visit. The patient will often have little to no memory of the visit. Your comfort and safety is our top concern. During your visit, we continuously monitor your health and comfort throughout the procedure. A patient receiving sedation will be required to have a companion bring them to the appointment and stay with them the rest of the day.